Masters degree students at the Manchester School of Architecture have re-designed one of Manchester's most popular city centre neighbourhoods.
After being set the task to find ways to regenerate existing buildings, infrastructure and public spaces, international students on the MA Architecture and Urbanism course spent their first term analysing the streets, researching the history, and talking to residents and businesses in the trendy Northern Quarter to find out what they like and dislike.
The group worked in collaboration with the Northern Quarter Forum, the local community group, to propose initial ideas for the area's re-development, emphasising the special character of its heritage.
The area is famed for its food, music, fashion, art and culture. But to enhance it even further, the students suggested solutions to its lack of greenery and pedestrian space, focusing on maintaining and enhancing the diversity and sense of community in the area.
The students used a 1:200 scale 3D model of the Northern Quarter to develop and explain their proposals which included:
Pedestrianisation of Thomas Street, Hilton Street and Lever Street and a re-routing of the bus network
Turning Stevenson Square into an open air market and concert space
Creating a new public park by Rochdale Canal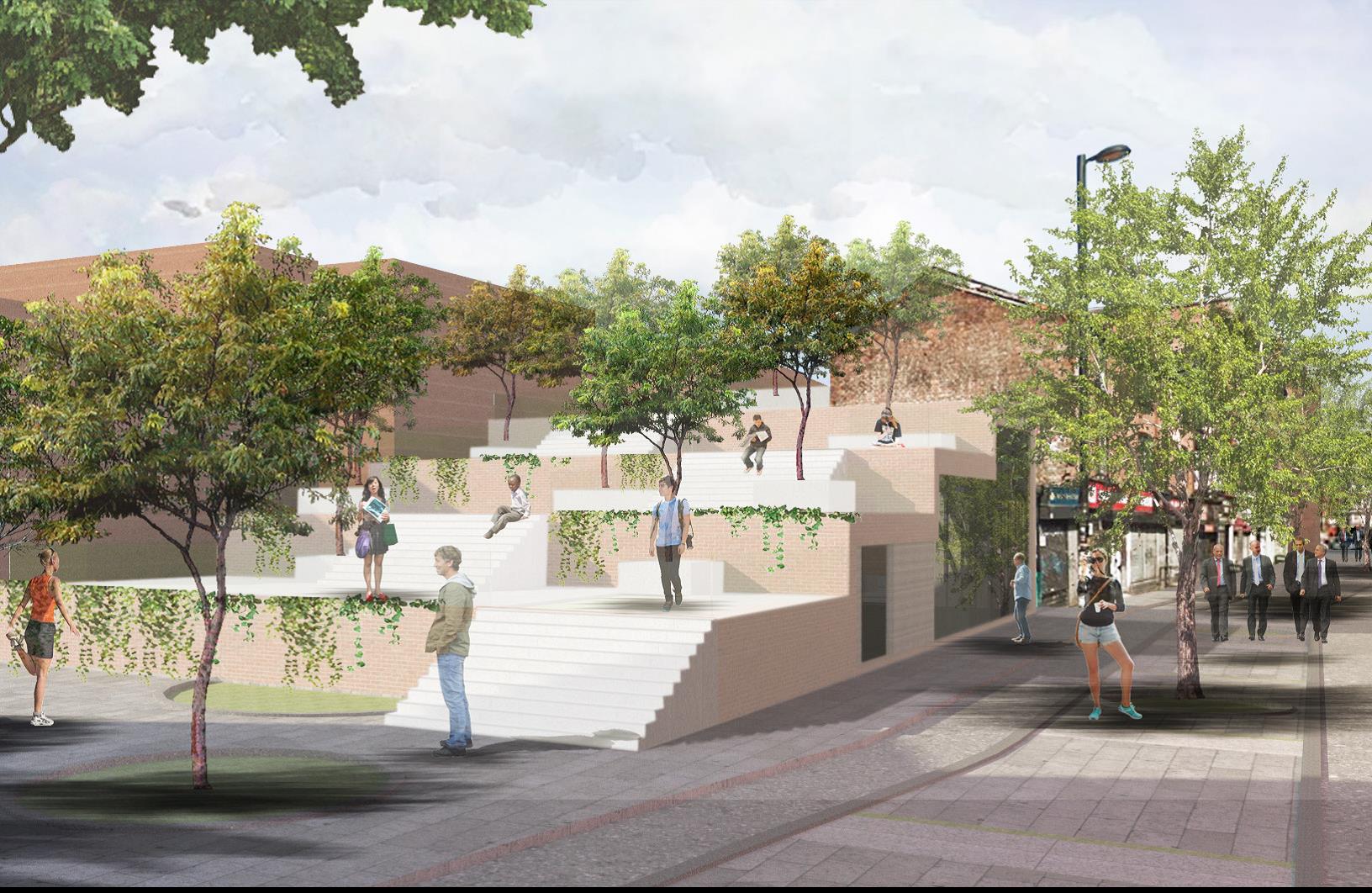 The public were invited to view the proposals and give feedback at a consultation at the Manchester Craft and Design Centre in November 2018, which was attended by many residents and other stakeholders, including the Leader of Manchester City Council, Sir Richard Leese.
Eamonn Canniffe, Principal Lecturer at the Manchester School of Architecture and lead of the project, said: "The course has 85 students from all corners of the world, so I thought this project was the ideal way both to make use of the talents and expertise of a large group, and for newcomers to learn about the city.
"We felt the Northern Quarter was beginning to lose its individual personality due to a number of emergency demolitions and derelict buildings, plans for over-scaled commercial developments that are not keeping with the areas architectural and form as conservation areas, and a significant increase in the area's 'play' culture without the balancing of other economic factors and the needs of residents.
"We see these ideas as helping prompt further proposals for the Northern Quarter that its residents and workforce might actually want. We hope that these design principles will lead to the implementation of some of these ideas, in particular the protection of the area's architectural heritage and pedestrianisation of its major streets."
The 3D model of the designs will also be displayed in the Fred Aldous shop window in Stevenson Square towards the end of February.
You can find a full document produced by the students here.
See a gallery of the designs below: