Innovative landscape architect and Manchester Metropolitan University alumnus James Corner has been chosen to lead the design of Camden Highline, London's new elevated park.

Corner is the Founding Partner and CEO of James Corner Field Operations, an international landscape architecture and urban design practice, which has been selected to deliver the prestigious project, following its success in designing New York's High Line which opened in 2009.

Corner, a Landscape Design graduate and also a recent honorary graduate at Manchester Metropolitan, will work as lead landscape architect on the project to design a new elevated linear park linking Camden Town to King's Cross.

Corner and his team will work with the local community to reimagine a three-quarter mile of disused railway viaduct as a new walking route, park and open space for the local community.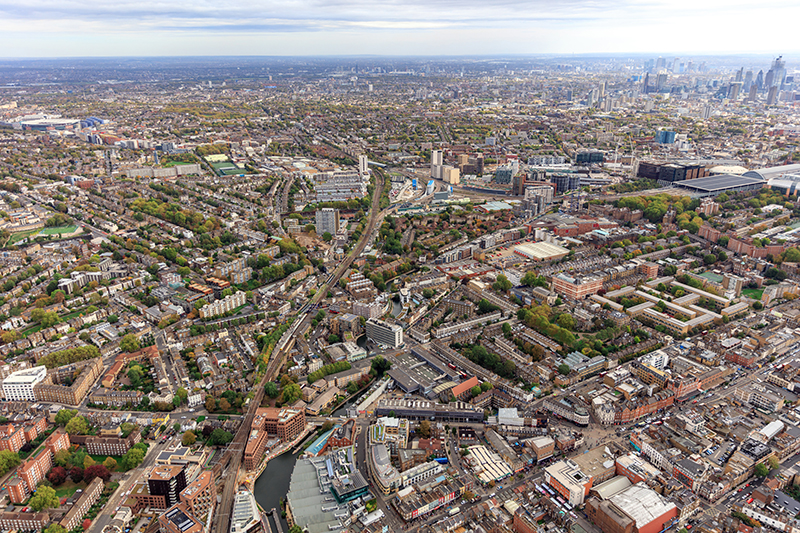 Corner said: "From New York to Hong Kong to London, I have enjoyed transforming places that seem hopeless and derelict into magnificent new public assets – providing social delight, ecological vitality and economic value.

"Camden is such an extraordinary place, a vibrant, hip, and diverse community that will soon enjoy an amazingly unique, public green thread that ties its various communities together in ways both revelatory and transformative.

"We could not be more excited to work with residents and stakeholders to create a one-of-a-kind elevated park along the viaduct that speaks to the magical symbiosis of nature, culture, arts, and community."

This new walkway will connect neighbourhoods, increase local access to green space and entice tourists back to the capital, which will help to boost London's recovery post COVID-19.

It will also help to build community pride and sense of place, providing much-needed greenery to the area and opportunities for cultural programming.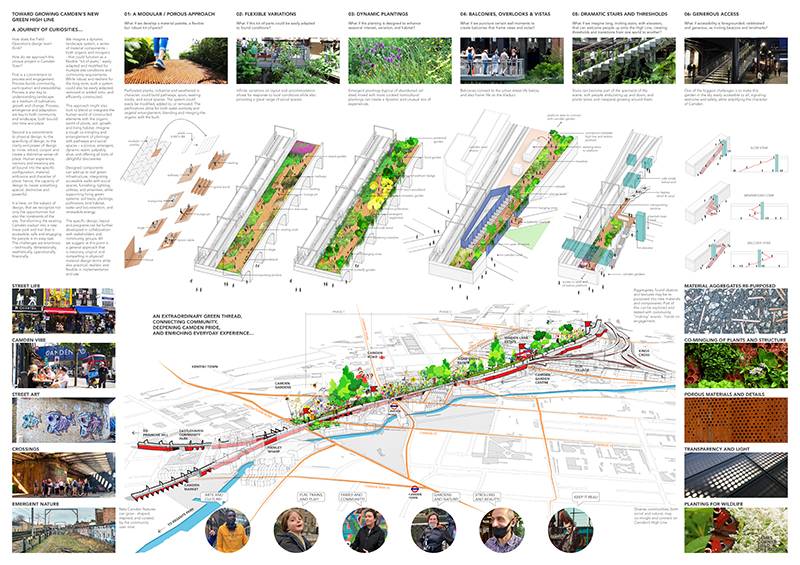 Corner has led a number of award-winning public realm design projects at Field Operations including Freshkills Park on Staten Island, London's South Park Plaza at Queen Elizabeth Olympic Park and the Shenzen Qianhai Urban Design Plan in China.

In 2007, Time Magazine named him as one of the 10 most influential designers. He is also known for his teaching, public speaking and writing.

He has been recognised with the National Design Award; the American Academy of Arts and Letters Award in Architecture; and the AA&D Black Pencil Award. His work has been exhibited at the New York Museum of Modern Art, the Royal Academy of Art in London and the Venice Biennale.

Corner was awarded an honorary doctorate from Manchester Metropolitan in 2019 for advancing the fields of landscape architecture and urbanism and for his commitment to urban green spaces and regeneration projects. He originally graduated with a first-class BA (Hons) Landscape Design from Manchester Polytechnic in 1983.

Speaking after receiving his honorary doctorate, he said: "I did very well in my A Levels, I could have gone to any University, I suppose, and I chose to come to what was then Manchester Polytechnic. I chose it because of the city, I loved the city and I loved the context of the school in the city. It felt real, it felt edgy, there was a good vibe. I loved Mancunian attitude. It was a city of arts, culture and music."

Corner also raised the prospect of bringing his parks innovation to his former city. He said: "Why not Manchester too? It is such a vibrant city, with a wonderfully inspiring history, and with many opportunities still yet to be realised to make the city greener, healthier, more connected and social and fun. Manchester Highline anyone?"